Donate Your Time
Expedition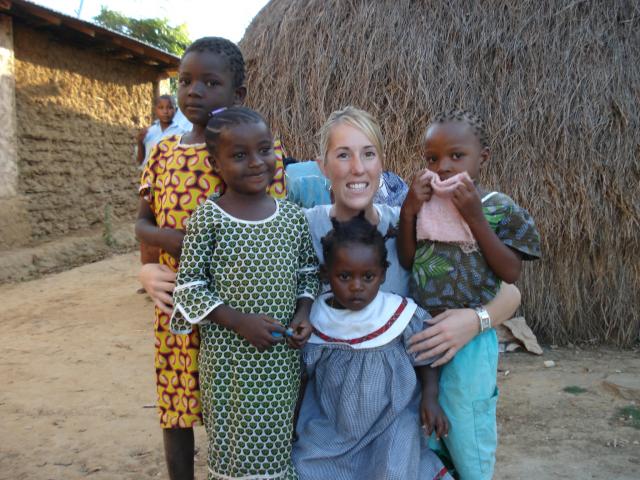 We encourage you to experience the difference you can make as part of a Koins expedition. It is life changing for those we serve and for those who participate.
Been on an expedition? Become a Koins ambassador. Share your experience with others. Invite your family, friends and associates to participate with Koins. Let them know the various ways they can help: going on an expedition, volunteering, donating, sponsoring a student. Host a meeting or get-together in your neighborhood, at your business, school or other community organization to share the opportunity and your experiences. Materials, including our Koins DVD and Koins brochures, are available to help. Contact us for more information.


EXPEDITION DATES:
Humanitarian Expeditions
If you have a group interested in forming your own expedition, we can help you make that a reality. Cost will be based upon length of stay in-country plus airfare.
For further information, contact:
info@koinsforkenya.org.
Expedition Application
Click Here
to download an expedition application.
Packing List
Click Here
to download this packing list.
These are only suggested items, edit as you see fit. You are allowed 2 carry-ons with no weight restrictions. Suggested carry-ons: backpack and duffle bag.
For the Plane:
Pouch to hold:
Passport
International Health Certificate
Money (credit or debit card recommended for adults)
Small neck pillow
Sleep aids (ear plugs, Ambien)
Gum
Small pack of tissues
Items to freshen up:
Antibacterial wipes or small bottle of gel
Toothbrush and small toothpaste (3 oz. or less)
Deodorant (no gel)
(Liquids or gels must be 3 oz. or less and in a clear qt. Ziploc bag)
Book
Compact travel games
Inexpensive watch with alarm
Snacks
Change of clothes
Camera
Prescription medicine
Anything you cannot afford to lose or will need before picking up checked luggage in Africa.
Clothing for the village: (Can be laundered by women in village)
Light durable walking shoes (hiking boots or sturdy tennis shoes)
Waterproof sandals (thongs , Tevas)
Cotton socks and underclothes (7 day supply)
2 pairs comfortable pants (zip off to shorts are good) for men
2 Kanga cloths with shorts or running pants underneath for women
Pants for safari (women)
7 day supply of comfortable t-shirts for work in village
Long sleeve shirt
Hat with brim for sun screen
Sleeping clothes
Jacket, sweatshirt or fleece layer
Compact rain poncho
Personal Medical Pouch
Sunscreen
Insect repellant and anti-itch balm
Chapstick
Eye drops
Minor wound/blister care such as band-aids and antibiotic ointment
Pain reliever (i.e. ibuprophen)
Diarrhea medication (i.e. Immodium)
Constipation medication
Cold and allergy medication
Throat lozenges or cough drops
Malaria medication
Personal prescriptions as needed
Other Necessities:
Full or queen size flat sheet for sleeping – light blanket for covering
Pillow case, small camping pillow
Sunglasses
Flashlight and additional batteries or headlamp
Good work gloves, leather recommended
Protective eyewear if working with wood
Dust mask or bandana
Pocket knife with tweezers
Travel alarm (your watch if it has an alarm)
Cold water soap (like Woolite) to hand wash clothes (dish soap will be available for you)
Hotel size sewing kit
Plastic bags: 2 big garbage bags with drawstring, 2-4 plastic grocery bags, a variety of Ziploc bags. These are good for many things, dirty clothes, keeping items dry, sealing up leaky items, etc.
Small roll of bubblewrap to bring home wood souvenirs.
Small roll of packing or duct tape for wrapping souvenirs
Personal Toiletries:
Personal hygiene items—towel, washcloth, soap, deodorant, lotion
Water bottle
Antiseptic gel and/or wipes
Miscellaneous:
Cultural sharing items, i.e. small musical instrument you play, magic tricks,
Compact indoor games or projects, i.e. cards, beads, yarn, nail polish, word search puzzles
Compact outdoor games i.e. Frisbee, baseball, bubbles
Personal snack supply i.e. granola bars, fruit snacks, mints, breakfast cereals
Swimsuit
DO NOT BRING
Jewelry or expensive watches or clothing
At the end of the trip you may want to leave clothing items in village. Pack accordingly.
Trip Checklist
Click Here to download this trip checklist.

Checklist of things you must do if going on a Kenya expedition:

Immediate action: Expedition application with signed waiver and release form and $500 deposit. If you are under 18, both parents or legal guardian must sign this form. Mail deposit payment and application to Koins for Kenya, 252 N. Preston Dr., Alpine, UT 84004. 

Immediate action: Airfare must be arranged. The earlier the better to ensure a seat on the same flight as the rest of the group. Flight costs tend to increase the closer to the departure date they are arranged. You can pay for your airfare through Koins, or you can contact our travel agend directly and pay with a credit card. We will notify you upon receipt of your application to arrange for this payment to be made.
Immediate action: Apply for a passport. If you already have a passport, it must be valid for a month after your return date. As soon as you have your passport, send a scanned copy of it to nancy@koinsforkenya.org so we can purchase emergency medical and evacuation insurance for you.

Immediate action: Make sure you are current on all your childhood immunizations; we recommend the following for your trip to Kenya: Hepatitis A and B, typhoid, tetanus, yellow fever, and a polio booster if you are over 18 and haven't had one since you were a child. Also, get a prescription for an anti-malarial medication from your doctor. Check with your doctor or local clinic for most current information on required immunizations.

4 weeks before departure: Approximately a month before the departure date our expedition coordinator will arrange a local meeting or conference call where all expedition members can be updated on the latest travel information, tips for packing and preparing for the expedition. Information on this meeting will come by email. 
Make sure we have a valid email address for you.

4 weeks before departure: Pay remaining balance due for your trip.

2 weeks before departure: Begin packing. Verify all required personal information has been sent to Koins.

1 week before departure: Check your email daily for any updates or travel schedule changes.

At any time you may call or email with questions.